Pirate,
this is part 3 of my provisioning package series:
Part 6: Windows 10 – Provisioning Packages – Install and Remove Applications and Apps by PowerShell
I get a lot of questions from customers  and you guys regarding provisioning packages. Some of the are worth it to write them down.
Can I delete a provisioning package?
Yes you can but unfortunately this does not effect the files or settings which were made by the package. Its quite simple search for the menu "Add Or Remove A Management Package"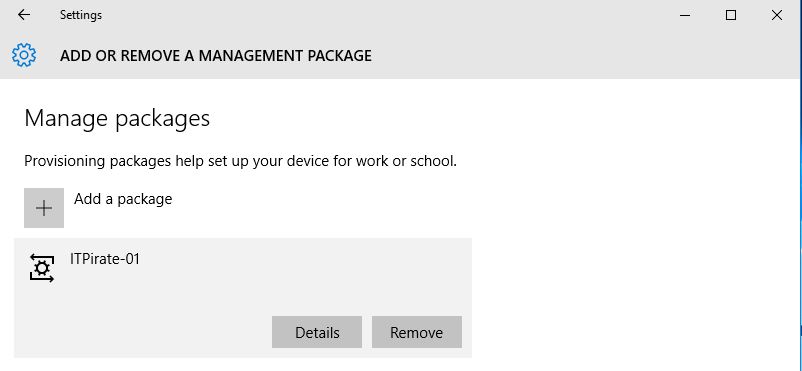 and click on "Remove". Even though it does not remove all configuration settings set. The removal of a package nevertheless is not useless – it allows you to run it the package again. That means if a dedicated package is not removed you cannot run it again.
If you want to run the same provisioning package again, without deleting it before – just modifiy the version number of the package during the export process.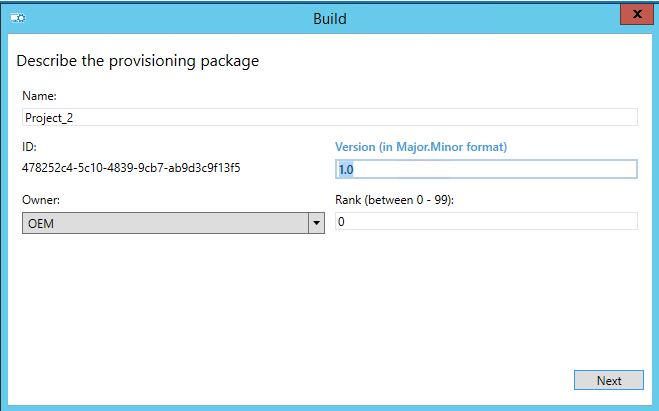 If you modify the version number the package doesn't gets a new GUID but the system checks for the version number which is different then and can run again.
Is there any choice to do some troubleshooting on provisioning packages?
Indeed there is. On mobile devices you can use the Field Medic app which can create and export reports. On desktops or notebooks you can use the Windows Performance Recorder and /or Windows Performance Analyzer which are both parts of the Windows Performance Toolkit.
Is it possible to include a provisioning package within a golden image and run it by commandline?
unfortunately not – and guys this is drivin me nuts. There is no way to run a provsioning package by commandline. Even though provisioning packages have a dedicated GUID which makes them unique you cannot use that ID to force a start.
Do provisioning packages need a minumum free disk space?
I cannot answer you this question in general, because it depends on what you want to do. What I can tell you is that the size of the provisioning package matters. This is because if you start a provisioning package it will be copied to the location:
 C:\ProgramData\Microsoft\Provisioning
so if you've got less free disk space than the size of the package. You shouldn't run the package 🙂
What we can learn from this page as well is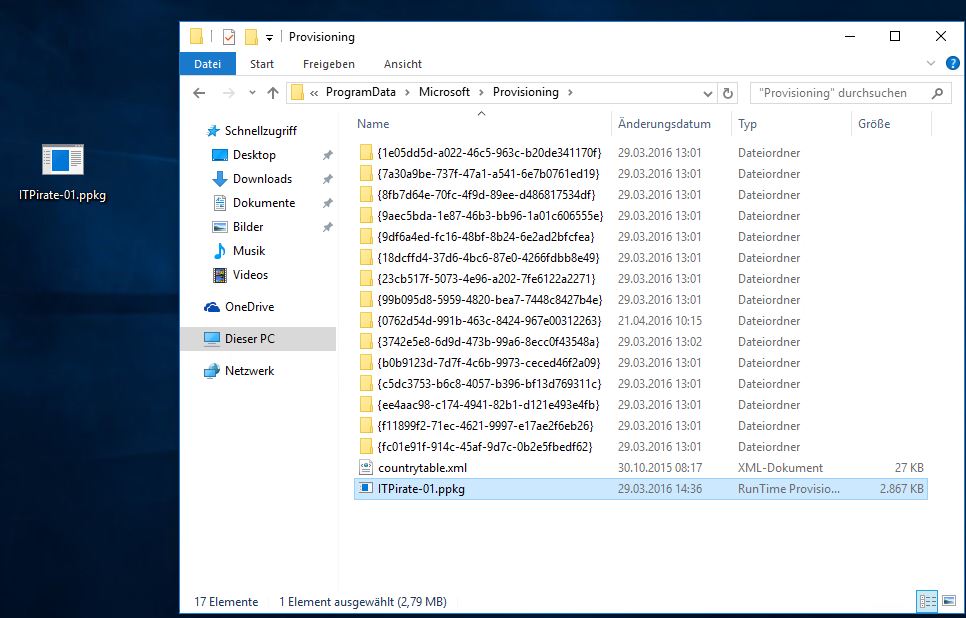 Can I configure a provisioning package the way to uninstall unknown software on a machine
unfortunately not – you remember the uninstallation of the XBOX App? You need to identify the whole string of the App and then you can uninstall it. Thats why it does not really fit in BYOD szenarios because there is alwas a lot of crap on those machines.
Cheers
Captain