Pirate,
after Microsoft Ignite and IT:SA I'm looking forward to Experts Live Europe. I'm part of the community for more than 4 years now. Back in the days the conference was called System Center Universe Europe. I attended twice and I really liked the warm and welcoming atmosphere and the good quality and selection of the speakers. Honestly I'm super proud to be back as a speaker. Last year I had three sessions – check out the according blog post if you are interested.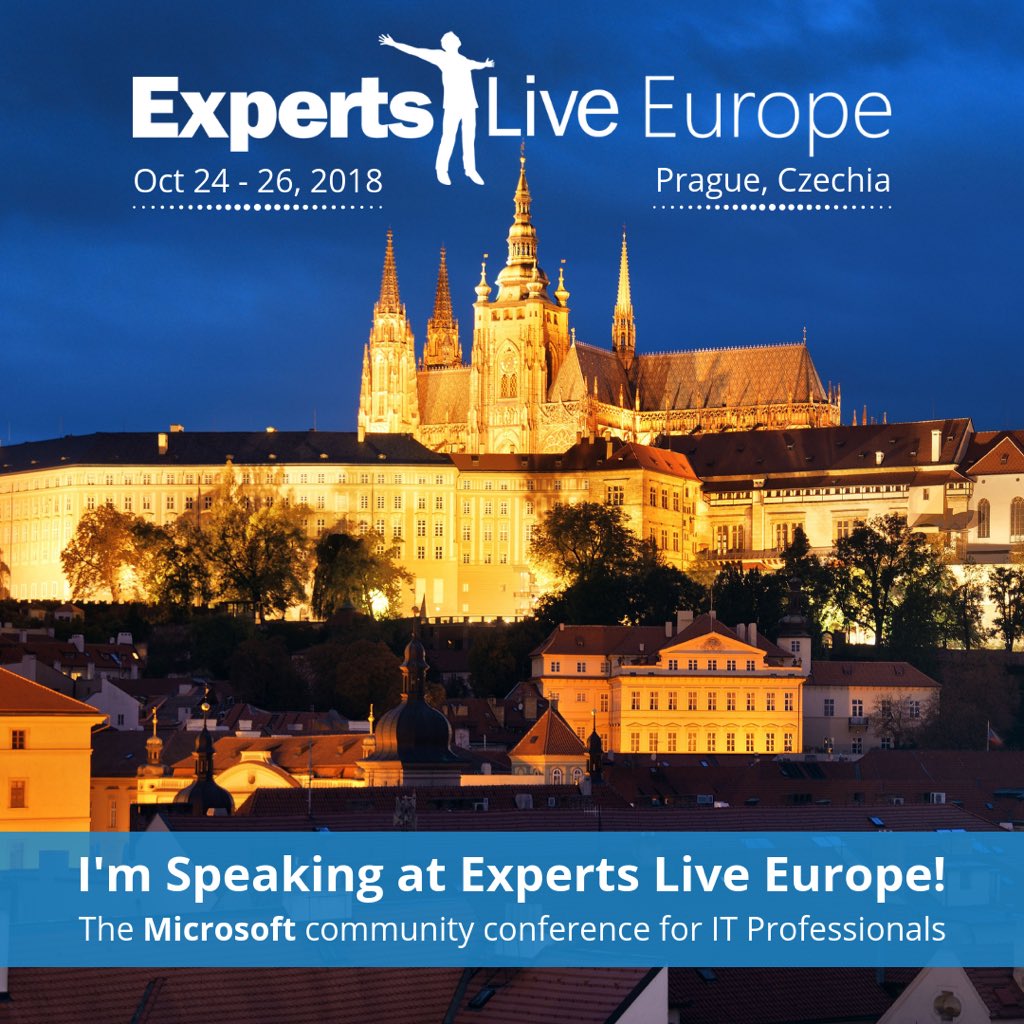 About the conference
"Experts Live Europe is one of Europe's largest community conferences with a focus on Microsoft cloud, datacenter and workplace management. Top experts from around the world present discussion panels, ask-the-experts sessions and breakout sessions and cover the latest products, technologies and solutions. It's the time of the year to learn, network, share and make valuable connections."
The conference is one of my highlights this year : Check out the venue and VIP party to understand why 🙂
About my session
This year I only submitted one session that I carried through 2018. My session: The new era of endpoint security will happen directly after the keynote (how cool is that!) in Club E.
The session concept is pretty simple. I always pick one current threat and explain how it affects your IT security posture. We'll than have a look at the Microsoft Threat Management portfolio with the three products Windows Defender Advanced Threat Protection, Office 365 Threat Protection and Azure Advanced Threat Protection. We will walk along a kill chain and I add some experience from the field in resolving threats like this. I've done this session several times for example at Trust In Tech or at Experts Live Netherlands and the feedback was overall positive.
With that I hope to see you at Experts Live Europe and in my session on Thursday! If you don't have a ticket yet – follow this link.
Sail ho!
Cap*